RESIDENT ROTATION IN EMERGENCY MEDICAL SERVICES
 
The resident rotation provides the emergency medicine resident with a longitudinal exposure to out of hospital operations. The bulk of the rotation takes place aboard first line, advanced life support transport units with the Baltimore City Fire Department however there are also opportunities to ride with Baltimore County Fire Department, Ann Arundel County Fire Department and Maryland ExpressCare Critical Care Transport Program. Residents ride along with first responding "medic" crews and EMS district officers/Supervisors. 
The EMS curriculum is designed to provide the resident with the opportunity for longitudinal exposure. Interested residents can work with EMS faculty to design a tailored elective experience that focuses on medical direction, EMS administration, critical care transportation, or other "focus" area of prehospital medical practice. 
---
INTERN YEAR
Chief residents will assign ride-along shifts with EMS units from the Baltimore City Fire Department (BCFD) or other affiliated EMS jurisdiction. Residents will accompany EMS personnel and participate in the assessment and stabilization of acutely ill and injured patients. Detailed description of the ride along process can be found on the affiliated service's webpage. 
Baltimore City Fire Department
-->Rotation web page (rotation description, station locations, etc)
-->Ride along waiver for BCFD
-->COVID waiver addendum
Anne Arundel County Fire Department
-->Rotation web page (description, contacts, station location)
-->Ride along waiver for AACoFD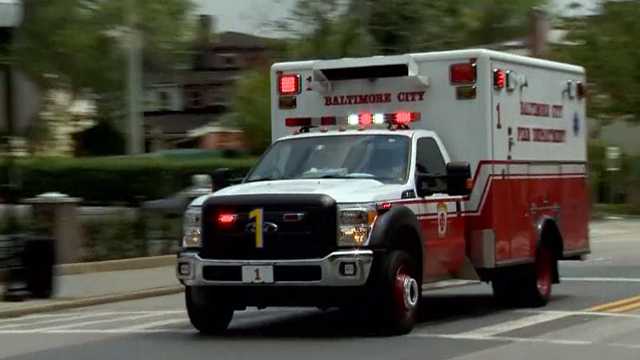 First year emergency medicine residents will also complete readings and presentations focused on EMS system design, composition, and operation. 

DIDACTICS:
-Overview of Maryland Emergency Medical Services
-Book chapter: EMS System Design
-Book chapter: EMS Personnel 
 
---
JUNIOR YEAR

Jumior residents are exposed to principles of mass gathering, emergency preparedness, and disaster response. Second year residents learn about triage systems and the delivery of medical care in the setting of a mass gathering event or disaster. Other components of the second year EMS curriculum include exposure to the Incident Command System via FEMA courses. Residents are also afforded the opportunity to ride along with the Maryland State Police Aviation Command. 
 
DIDACTICS:
-Overview of Triage and "SALT" Mass Casualty Triage
-EMS Triage
-Book chapters: Disaster Management and Mass Gathering Medical Care
-Book chapter: Medical Oversight of EMS Systems
-Book chapter: Legal Issues in EMS 
-Prehospital Evidence Based Medicine
-Selected Emergency Management and Disaster Didactics
 
For resident physicians eager to expand their awareness of disaster medicine, they are encouraged to complete foundational courses in the Incident Management System (IMS). These courses are sponsored by FEMA and offered online and free of charge: 
-FEMA Emergency Management Institute (online disaster/NIMS didactics) 
Courses relevant to the practicing EMS physician include:
IS 100.c - Introduction to the Incident Command System (Disaster curriculum)
IS 200.c - Basic Incident Command System for Initial Response (Disaster curriculum)
IS 700.b - An Introduction to the National Incident Management System (Disaster curriculum)
IS 800.c - National Response Framework, an introduction (Disaster curriculum)
IS 907 - Active Shooter: What can you do
IS 230.d - Fundamentals of Emergency Management
IS 317: Introduction to Community Emergency Response Team
---
SENIOR YEAR

Interested emergency medicine resident physicians can work with the EMS faculty to arrange a tailored EMS experience. A dedicated EMS elective can focus on a subspecialty or particular area of prehospital medical practice.
 
EMS ELECTIVE ROTATION-Medical Direction
Residents eager for a more immersive experience in emergency medical services can partner with local medical directors. This mentored elective exposes resident physicians to the challenges of operational medical direction. Additional experience in on-scene supervision, quality assurance, program management, and EMS education is offered. The rotation is tailored to the indivdual resident's interest. Examples of senior EMS electives include:

1) Operational EMS program management 
2) Tactical EMS program supprot
3) Administrative EMS interface 
4) Mass gathering EMS and emergency public health
5) Educational EMS program support

Residents will continue riding along with ALS transport units. In addition, resident physicians will have the opportunity to shadow an EMS district officer. Residents are encouraged to broaden their exposure to EMS and can take advantage of "fly-along" shifts with the Maryland State Police, critical care transport shifts with Maryland ExpressCare (both ground and air). Residents are commonly assigned a dispatch observation shift at (MIEMSS). Experiences are also available in other EMS jurisdictions, including Baltimore and Montgomery Counties.
 
---
For the disaster curriculum-->please go to the disaster page.
For the EMS Student Elective-->please go to the student elective page.
For any questions or concerns-->please contact one of the EMS Faculty.