Electives
You will have the opportunity to explore areas of medicine you're intereted in during your residency. Below are short descriptions of some of the established electives. This list is not all inclusive, and arrangements can often be made for away rotations at sites that interest you.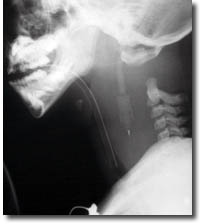 Trauma/Emergency Radiology
Mornings will be spent reading studies with radiologists in both the emergency radiology section as well as the trauma radiology area. Residents will be exposed to the art of reading CT as well as plain films with some of the experts in the field.  There are daily lunch conferences for all radiology residents and rotators, which cover a variety of topics within radiology.  There are no weekends and no calls.
Ultrasound
For residents with a particular interest in ultrasound or interest in doing a fellowship in the field, there is the option to do an ultrasound elective in addition to the 3 months of ultrasound that are present in the standard curriculum.  During this elective, senior residents will take on the role of educator with some of the more junior residents who are on their ultrasound rotation.  In addition, they will work with the ultrasound fellow on more complicated techniques beyond the 6 basic areas of emergency ultrasound (pregnancy, renal, aortic, cardiac, gallbladder, and FAST). There are no weekends and no calls.
International EM
Over the past several years, senior residents have traveled to a variety of places to complete overseas electives in international EM.  Destinations have included South Africa, Bali, Armenia, and Honduras.  There are several faulty members with an interest in international EM and connections overseas who are willing to facilitate these experiences.
Teaching/Faculty Development
Residents will improve their bedside teaching as well as formal presentation skills during this elective.  Days will be spent preparing lectures, working with medical students, and learning about various teaching techniques.  Residents will assist with student cadaver labs, lectures, simulation labs, suturing labs, and informal bedside teaching sessions in the ED.  There are no weekends and no calls.
Research
This elective provides an opportunity for residents to dedicate some time to their research project, under the guidance of a selected mentor.  They will craft their own objectives and goals for this elective, which must be approved by the residency director prior to the start of the rotation.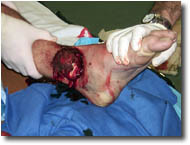 Trauma Orthopedics
Splinting, reducing, relocating, pinning, and placing traction are just some of the many procedures you can get on this rotation.  Residents will work with the orthopedics residents in the trauma resuscitation bay to address the multitude of acute orthopedic injuries presenting to Shock Trauma.  This is a very busy service and you will not be bored.  Your schedule is negotiated based on your interest in working a combination of both days and nights prior to the start of the rotation.
Toxicology at Bellevue Hospital, NYC
This is a popular elective available to EM residents around the country.  It has received rave reviews from those who have participated in the past.  The toxicology trained faculty at Univ. of Maryland will facilitate enrollment for any resident interested.
Pediatric EM (Children's National Medical Center)
Senior residents have the opportunity to increase their exposure to pediatric patients with this elective in one of the busiest pediatric emergency departments in the country.   They are happy to have third year residents as elective rotators as well.  In this elective, senior residents will be involved in all pediatric trauma resuscitations as well as the care of the most critically ill children in the department.  Schedule is varied day and night shifts, with some weekends possible.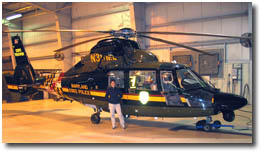 EMS
If random days assigned to EMS in our curriculum was just a tease, and you want more experience, a month of elective can be dedicated to this field.  Activities will include riding with ground as well as aeromedical transport to learn about the basics of prehospital care.  In addition, residents will have the opportunity to work with the University's EMS fellows and various faculty members with expertise in EMS, covering multiple counties in the state of Maryland.  Experiences may occur on weekends and at night.
Risk Management
Residents can gain a better understanding of the legal climate surrounding the practice of emergency medicine through this rotation.  Working with two of our faculty members who hold medical and law degrees, residents will improve their understanding of the law surrounding medical malpractice as well as important medical issues from a risk management perspective.  This rotation is 1-2 weeks in length and includes no weekends or call.