Emergency Management and Disaster Response
No experience in prehospital medicine is complete without an introduction to emergency management and specifically disaster response. EMS personnel have a significant amount of experience in the process of triage, and the ability to rapidly categorize a large number of casualties is essential to an orderly disaster response. In addition, core principles of the ICS (incident command system) are incorporated into daily operations in emergency medical services. Whether serving as a first responder or a hospital based provider, the ability to organize resources efficiently is key to rendering aid during a mass casualty or surge incident. The University of Maryland School of Medicine's rotation in emergency medical services features readings, articles, and classes that serve to familiarize health care providers with disaster operations. 
In addition, the first block of the EMS elective is dedicated to emergency management. Residents will collaborate with hospital emergency personnel and have the opportunity to participate in key meetings and disaster drills. 
Contact:
Craig Savageau, MS
Emergency Manager, University of Maryland Medical Center
Section of Prehospital Medicine
Curriculum in Disaster Medicine and Emergency Preparedness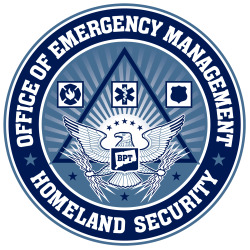 Emergency physicians are positioned on the front lines of health care delivery. The ability to manage multiple patients, often simultaneously, is essential to the efficient practice of emergency medicine. This skill readily translates into the realm of disaster medicine. Emergency physicians are well suited to leadership roles on emergency planning committees. The execution of large scale mass casualty drills requires a working knowledge of triage principles, emergency medicine, and the incident command system. Emergency medicine residents and medical students will complete an on-line course emergency management curriculum that is subdivided into the following setcions:
1. FEMA National Incident Management System / Incident Command System Courses 
The Federal Emergency Management Agency  (FEMA) offers free, on-line courses for health providers and members of the public. These courses are specifically designed to familiarize students with key components of the incident command system (ICS). Residents and students are encouraged to complete the ICS 100 and 200 level courses. 
2. Disasterous Didactics
Several articles and case studies have been selected for review. These readings offer students insight into the "real-world" implementation of disaster preparedness. The didactic curriculum incorporates review articles, policy statements, and provides the resident/medical student with a working knowledge of basic emergency management principles.   
3. Triage Systems
Though emergency physicians are familiar with the art of triage, or sorting, the process of sorting through multiple casualties is a bit difference. Triage systems serve to identify the most critically ill patients who might benefit from an immediate application of life saving interventions. As opposed to routine clinical practice where a focus on the individual patient is paramount, disaster medicine encourages clinicians to consider all available resources when deciding upon initial interventions. The on-line curriculum reviews existing triage paradigms and state specific protocols.
4. Experiential rotations in disaster response and emergency preparedness
When available, rotators who complete (1) the on-line healthstream emergency preparedness course and (2) FEMA ICS courses, and (3) required readings, will be enrolled in the four hour practical decontamination course. The decon course provides students with hands-on experience in the use of personal protective equipment. Other practice experiences include:
Triage / mass casualty drills
Table top exercises
Mass gathering medical support