SAVE THE DATE!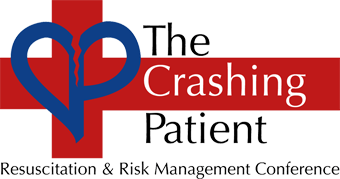 Brought to you by the University of Maryland Department of Emergency Medicine
Tuesday, October 17 - Thursday, October 19, 2017
Program agenda and information coming soon!
To learn more about this annual event, check out the 2016 Conference Schedule.
If you would like to be notified when registration opens, please email thecrashingpatient@umem.org
Introduction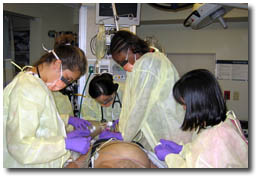 There's no question that the practice of emergency medicine is high risk. "High risk" implies danger to patients, but we all know that patients aren't the only ones at risk in the Emergency Department (ED). Each patient visit also represents legal risk for the provider. The threat of malpractice in the U.S. healthcare system, especially in high-risk specialties such as emergency medicine, is an ever-present issue that affects physician workups, practice patterns, and dispositions on a daily basis.1
This conference has been created to address both parties at risk in emergency medicine - the patient and the provider. Topics have been specifically chosen to educate attendees regarding the optimal care of the sickest patients we see in daily ED practice - sepsis, cardiac ischemia, aortic dissection, etc. - as well as to educate attendees in how to bullet-proof themselves from the plaintiff attorneys. The instructors for the conference are acclaimed educators, winners of more than a dozen national teaching awards, and experienced national and international-level speakers who know how to present information in a practical and entertaining way.
We know how valuable your time is, so we intend to make this conference the most productive you've ever attended. Our goal is simple... to teach you how to save lives and to minimize risk of malpractice. Get ready to learn!
Amal Mattu, MD FAAEM
Conference Director
Ref: 1. Mattu A. Foreword: risk management. Emerg Med Clin N Am 2009;27(4):xv-xvi.
Our Speakers
All speakers for the 2017 Crashing Patient Conference are experienced educators and faculty in the Department of Emergency Medicine, University of Maryland School of Medicine or and affiliated institution. Click below to read a short bio of each speaker.
Past Speaker Bios