UMEM Fellowship Ultrasound
Overview
The Advanced Emergency Medicine Ultrasound Fellowship at the University of Maryland is a 1-year EUFAC approved fellowship with 1-2 positions per year. Our fellowship focuses on becoming skillful educators as well as leaders in the world of POCUS.
Environment
The University of Maryland Medical Center is the central point of our fellowship. UMMC is a tertiary emergency department that allows ultrasound fellows the opportunity to scan patients with various pathologies. At UMMC you will have the opportunity to perform TEE during cardiac arrest and transvaginal ultrasound. Our fellows receive a butterfly ultrasound to use during fellowship year. We use butterfly network as our system-wide middleware service to help with image storage and qa process. Additionally, our pediatric emergency department is located next door to the adult emergency department and is welcomed to fellow scanning.
UMMC is located on the University of Maryland, Baltimore (UMB) Campus which allows fellows numerous resources. We have a full simulation center holding our Intelligent Ultrasound BodyWorks and HeartWorks simulators. The Maryland State Anatomy Board is located on campus, where we have a quarterly cadaver lab. Additionally, there is an onsite library with resources including access to 3D printing, technical writing support and grant support through the University of Maryland School of Medicine.
Fellows have an office on the UMB site allowing easy access to educational experiences. The fellow will hold faculty appointment at the University of Maryland School of Medicine with an average of 8 clinical shifts per month at one of our academic affiliated hospitals 1-2 miles from the main campus. This allows fellows to grow as clinicians and furthers opportunities to ultrasound different patient populations.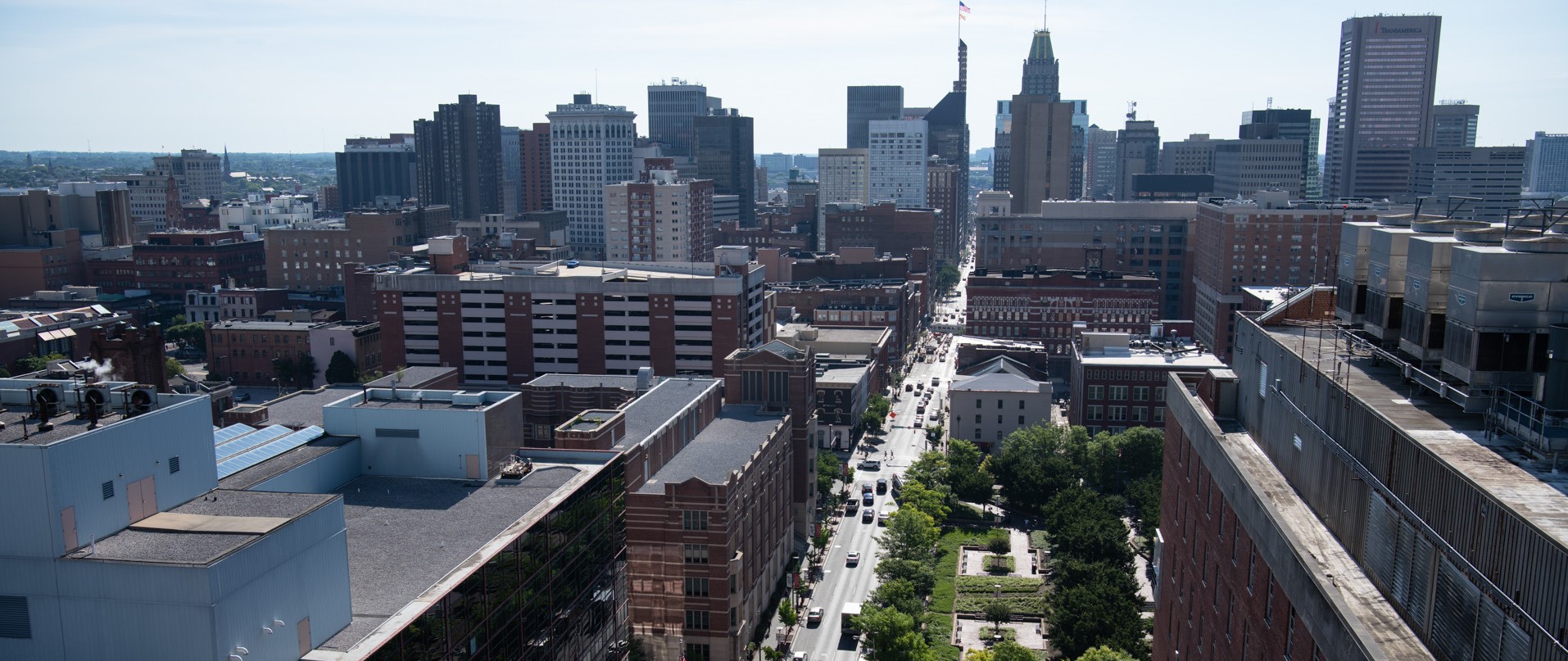 Educational Opportunities
Our fellowship focuses on educational opportunities. The UMMC is a primary academic site for our residents and medical students. AEMUS fellows will have the opportunity to teach during daily ultrasound rounds twice a week. We have a pre-clinical medical student ultrasound course, pre-clinical medical student ultrasound labs and a POCUS medical student elective that fellows have the opportunity to teach at. Our EM residents also have ultrasound breakout sessions throughout the academic year for the fellows to plan and teach at. Additionally, we have CME courses where fellows have the opportunity to teach post graduate physicians and APPs. Administratively, the fellows will have the opportunity to be active in both our hospital and system-wide POCUS committees.
We encourage local and national involvement in ultrasound activities and provide CME for attending national courses.
Our Current Fellow
Research Experience
Each fellow is required to develop a research project and submit an IRB. The fellow will also have the opportunity to work on research projects on going in the department. The fellow will have access to research support and education through the department and University of Maryland.
Recent Studies Have Included:
Teleultrasound in the Wilderness to Teach Medical Students
NB education in cadaver lab
Evaluation of BPD gestational age estimation by EPs
TEE education for EPs by E-learning System
Application Process
We participate in the NRMP fellowship match for ultrasound. We accept applicants who are board prepared or board certified in Emergency Medicine. Applications should be submitted through eusfellowships and should include letter of interest, CV and three (3) letters of recommendation.